News
Dejima Ensemble 10th edition
The 10th edition of the Dejima Ensemble consists of one concert in Eindhoven in cafe Kraaij and Balder. This venue is the only place in Holland giving opportunity to all the former editions. The concert will be on 25-11-2009. This edition has a special line up.
Yoko Arai from Japan on piano/Fang Wei Ling from China on erhu/ Younes Riad from Maroc on electronics/Ad Peijnenburg from Holland on baritone and sopranino saxophone is also using his collection of birdwhistels. If you want to watch our live performance please go to http://www.ustream.tv/recorded/2641454
STORIES on Tour
STORIES bestaat uit drie zeer verschillende musici van de ongebonden muziekpraktijk. Door het diverse karakter van STORIES zal de muziek een uitgebreide staalkaart zijn van vormen en kleuren. STORIES brengt improvisatiemuziek vanuit een breed spectrum.
Min Xiao Fen pipa (china)
Muneer B. Fennell cello (usa)
Ad Peijnenburg bariton & sopraninosax (nl)
Min Xiao Fen leerde pipa (Chinese luit) spelen van haar vader Min Ji Qian, pipa meester aan de Nanjing Universiteit. Op 17 jarige leeftijd werd zij benoemd tot pipa solist bij het Nanjing Traditionel Music Orchestra en vervulde die functie 10 jaar lang. In 1992 verhuisde Min naar New York. Aanvankelijk bleef zij traditioneel repertoire spelen maar deed dit zo bijzonder dat het de aandacht trok van de progressieve "down town music scène" Na opnames voor John Zorn"s Tzadik label en de duo CD Viper met wijlen gitarist Derek Bailey werd zij een bekende naam in de Big Apple en trad op met musici als Mark Dresser, Wadada Leo Smith en Ned Rothenberg. Ook voert zij regelmatig nieuw werk uit geschreven voor pipa van componisten zoals Tan Dun, Philip Glass en Zhou Long.
http://www.bluepipa.org
Muneer B. Fennell rondde zijn studie Europese klassieke muziek af in de tijd dat in de jazz alleen bassisten zoals Oscar Pettiford en Ron Carter de cello zo af en toe ter hand namen. Muneer koos voor de cello op 11 jarige leeftijd en werd zo een pionier op dit instrument in de afro-amerikaanse muziek. Reeds op jonge leeftijd speelde hij met jazzgrootheden als Jimmy Lyons, Charlie Rouse, Sam Rivers, Billy Higgings en Thelonious Monk. Deze ervaring heeft diepe sporen nagelaten in de muziek van Muneer. Zijn afro-amerikaanse roots van zang, kerkmuziek, blues en als die verschillende mengvormen van jazz en improvisatiemuziek zijn altijd terugkerende elementen gebleven. Of zoals hij het zelf zegt: "This music has become an universal expression embracing all of us who have the wish to participate and share in this language"
Ad Peijnenburg speelt bariton & sopranino sax en is de initiatief nemer van STORIES.
Met Muneer kwam hij in contact in 1994 tijdens de eerste editie van zijn Dejima Ensemble. Dit Japan/Holland project beleefde vorig jaar zijn 9e editie. Met Min speelde hij in 2001 een aantal duo concerten alsmede in een aantal ad hoc ensembles. In 2004 verscheen op Dino de CD Brooklyn Calling een duo met bassist William Parker met opnamen gemaakt in Brooklyn New York. In 2006 bracht het Japanse Ohrai voor de thuismarkt de CD Ran-Gaku uit met opnamen van het Dejima Ensemble gemaakt op het Zuid-Nederlands Jazzfestival. In de maak is een nieuwe duo CD met de percussionist Steve Hubback uit Wales. Waarschijnlijk op het Amerikaanse U-tech label.
13-2-2009 start 20.30
venue: Roodbol
address: Achter de Kerk 13, Gouda
http://www.firmavandrie.nl
14-2-2009 start 21.00
venue: Flipside
address: Tarwelaan 56/58, Eindhoven
http://www.artspaceflipside.nl
15-2-2009 start 20.30
venue: Worm
address: Achterhaven 148, Rotterdam
http://www.wormweb.nl
16-2--2009 start 21.00
venue: Cafe Wilhellmina
address: Wilhelminaplein, Eindhoven
http://www.axesjazzpower.nl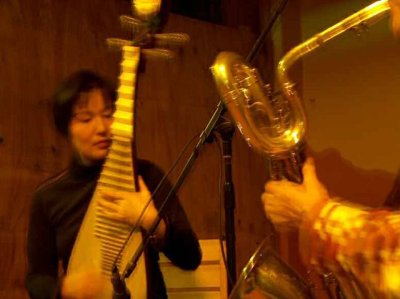 You Are mine- the anthem of Eindhoven
In august 2008 I took part in the project "You Are mine- the anthem of Eindhoven" from the Turkish artist Oguz Tatari. You can watch a bit of our 15 performances.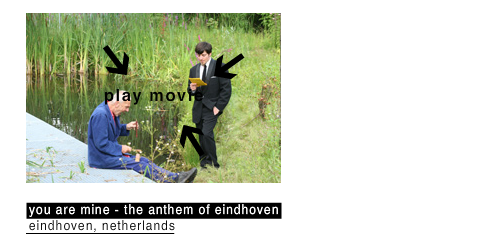 Review of my duo CD with bassist William Parker
Blog: Free Jazz
Post: Ad Peijnenburg & William Parker
Brooklyn Calling (Dino CD, 2004) ****½
Link: http://freejazz-stef.blogspot.com/2008/04/ad-peijnenburg-william-parker-brooklyn.html
Back&Burg&Beat
Back&Burg&Beat is a new collaboration from the duo Hubback & Peijnenburg with DJ Nick LeBeat. B&B&B are giving 3 concerts in Eindhoven, Holland.
Do. 31-5-007 in Café Kraaij en Balder
Vr. 1-6-007 in WEI
Za. 2-6-007 in Hotel Corso
The Welshman Steve Hubback and the Eindhoven baritone sax player Ad Peijnenburg are playing with each other for a while. In the year 2000 they started with there duo CD "And Other Stuff" Hubback is a percussion player who makes his own equipment. His hand made cymbals and gongs are well known by musicians all over the world. The scottish percussion player Evelyn Glenny and the american jazzsax player Joe Levano did order Hubback designed instruments. The collaboration from Hubback&Peijnenburg with DJ Nick Lebeat is considered as a once only event. Recordings will be made and in case of a good result a CD will be brought out.
http://hubgong.dse.nl